Jaguar Land Rover Dallas, Dallas, TX
Boardwalk Ferrari, Plano, TX
Huffines Kia Subaru, Corinth, TX
Grapevine Lincoln, Grapevine, TX
Waxahachie Nissan, Waxahachie, TX
Waxahachie Nissan, Waxahachie, TX
Atkinson Toyota, Dallas, TX
Jaguar Land Rover Dallas, Dallas, TX
Boardwalk Ferrari, Plano, TX
Waxahachie Nissan, Waxahachie, TX
Eagle Honda of Clear Lake, Clear Lake, TX
Boardwalk Ferrari, Plano, TX
Huffines Kia Subaru, Corinth, TX
Eagle Honda of Clear Lake, Clear Lake, TX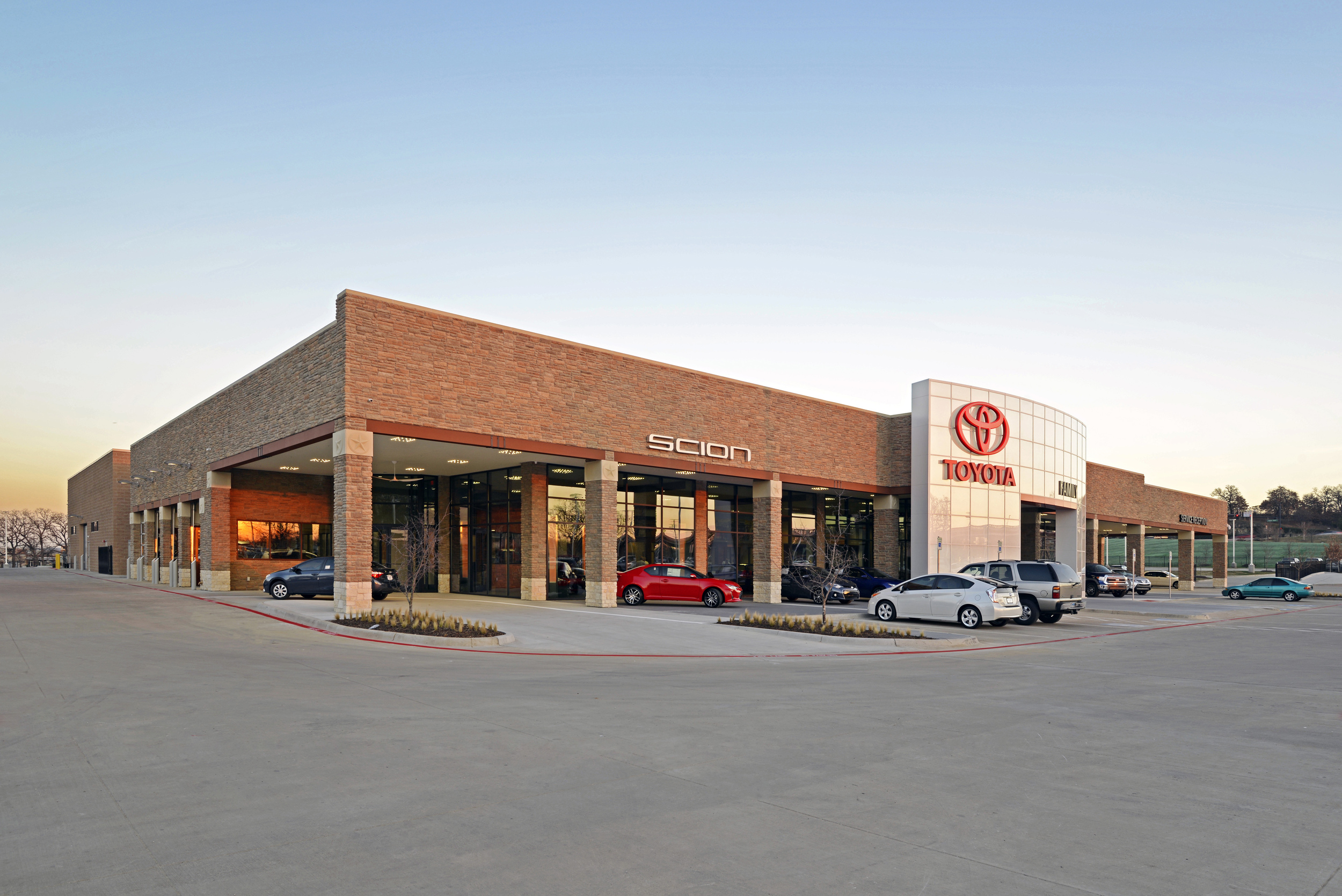 Toyota of Burleson, Burleson, TX
Eagle Honda of Clear Lake, Clear Lake, TX
Sport City Toyota, Dallas, TX
Meador Chrysler Dodge Jeep Ram, Fort Worth, TX
Waxahachie Nissan, Waxahachie, TX
Eagle Honda of Clear Lake, Clear Lake, TX
Sport City Toyota, Dallas, TX
Eagle Honda of Clear Lake, Clear Lake, TX
Hilltop Roadcourse, Argyle, TX
Grapevine Ford, Grapevine, TX
Boardwalk Ferrari, Plano, TX
Sport City Toyota, Dallas, TX
Boardwalk Ferrari, Plano, TX
Atkinson Toyota, Dallas, TX
Waxahachie Nissan, Waxahachie, TX
Eagle Honda of Clear Lake, Clear Lake, TX
Atkinson Toyota, Dallas, TX
Boardwalk Ferrari, Plano, TX
Service King, The Colony, TX
Meador Chrysler Dodge Jeep Ram, Fort Worth, TX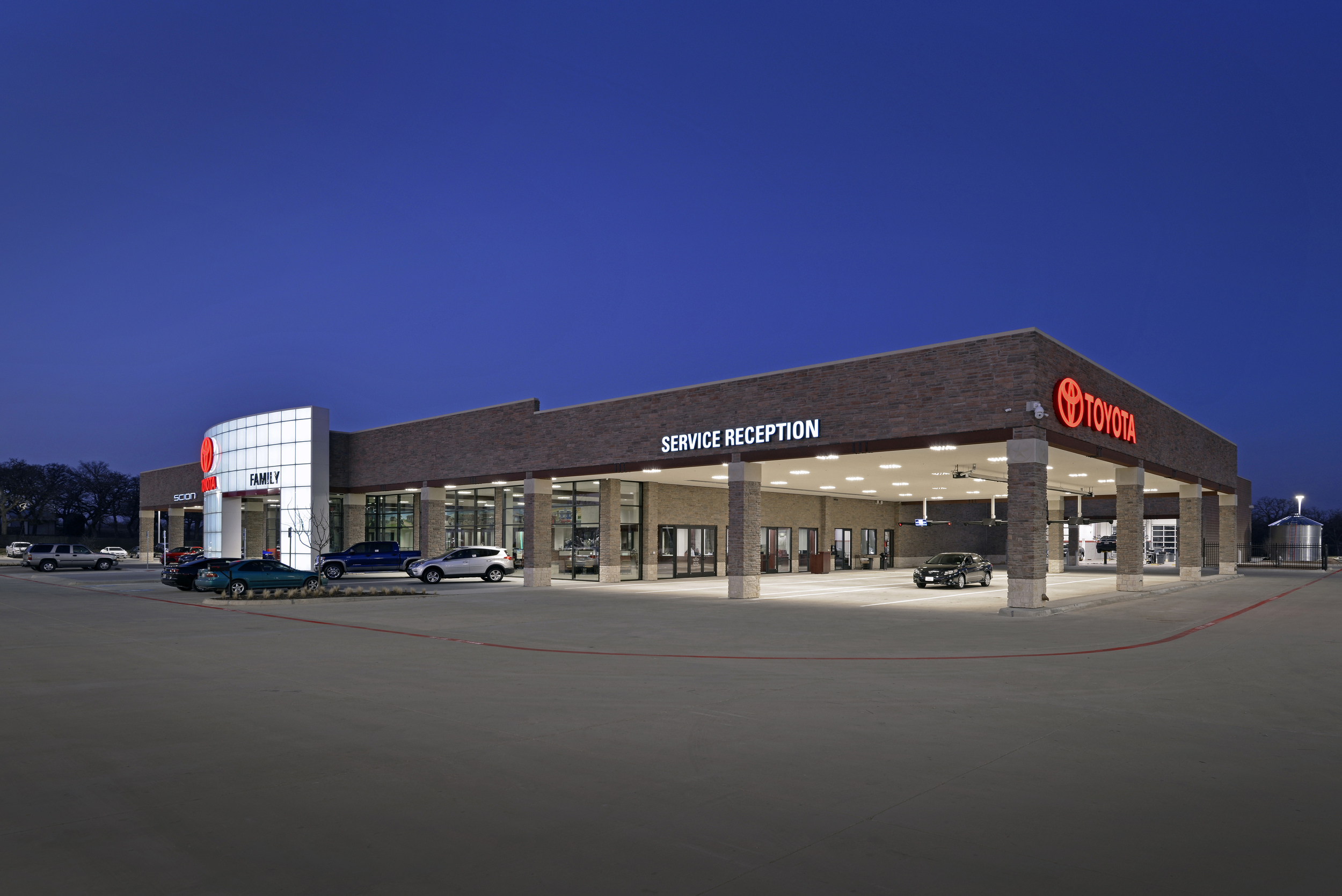 Toyota of Burleson, Burleson, TX
Waxahachie Nissan, Waxahachie, TX
Eagle Honda of Clear Lake, Clear Lake, TX
Atkinson Toyota, Dallas, TX
Sport City Toyota, Dallas, TX
Improving the journey for the sake of your destination.
Ridgemont is a leading automotive builder. We have built more dealerships for more clients than any other contractor in our region.
We provide a dedicated Automotive Services Group to ensure each project is given continuous executive level oversight and a team of experts. Ridgemont's extensive experience provides our clients with the most comprehensive scope of automotive construction knowledge that is available. Our experience includes new construction of sales and service centers, car washes, automotive storage facilities, as well as complete renovations of existing dealerships and image upgrades.
Automotive Experience:
Huffines Kia and Subaru, Corinth, TX
Service King Service Center, Little Elm, TX
Service King Service Center-East, Fort Worth, TX
Service King Service Center-West, Fort Worth, TX
Jim Snell Jaguar | Land Rover, Remodel and Renovations, Dallas & Frisco, TX
John Eagle Honda of Clear Lake, Clear Lake, TX
Waxahachie Nissan, Sales and Service Center, Waxahachie, TX
Ferrari Maserati of Dallas, Remodel and Renovations, Dallas, TX
Sports City Toyota, Dallas, TX
Toyota of Atkinson, Dallas, TX
Service King Service Center, The Colony, TX
Nissan of Cedar Park, Cedar Park, TX
Fiat of Dallas, Dallas, TX
Family Toyota, Sales & Service Centers, Burleson, TX
Meador Chrysler Dodge Jeep Ram, Sales & Service Centers, Fort Worth, TX
Austin Fiat, Renovation & Exterior Image Upgrade, Austin, TX
James Woods Cadillac, Addition & Renovation, Denton, TX
Grapevine Ford & Lincoln, Addition & Renovation, Grapevine, TX
Love Field Jeep Chrysler Dodge, Sales & Service Centers, Dallas, TX
Metro Auto Auction, Sales & Service Centers, Lewisville, TX
McKinney Volkswagen Dealership, Sales & Service Centers, McKinney, TX
Toyota of Richardson, Sales & Service Centers, Richardson, TX
Stonebriar Chevrolet Dealership, Sales & Service Centers, Frisco, TX
Vandergriff Acura Dealership, Sales & Service Centers, Arlington, TX
Vandergriff Hyundai, Service Center Addition, Arlington, TX
Vandergriff Toyota, Sales & Service Centers, Arlington, TX
Boardwalk Lamborghini, Renovation, Richardson, TX
Boardwalk Volkswagen, Sales Center, Richardson, TX
Ferrari Maserati of Dallas, Sales & Service Centers, Dallas, TX
Courtesy Chevrolet, Renovation, Houston, TX
Courtesy Nissan, Renovation & Addition, Richardson, TX
Freedom Chevrolet GMC, Renovation & Addition, Dallas, TX
Friendly Chevrolet, Sales & Service Centers, Dallas, TX
Volvo of Dallas, Renovation, Dallas, TX
McKinney Chrysler Dodge Jeep, Sales & Service Centers, McKinney, TX
Massey Cadillac, Sales & Service Centers, Garland, TX