As Director of Office & Industrial Damon Norman is an expert in the business of Office & Industrial regarding where the industry is going and how the construction service can add value to our customers and other industry stakeholders. This individual understands how to develop business and foster relationships that result in long-term partnerships with local and regional Office & Industrial clients. Damon is consistent and accurate in his communication with clients.
Damon leads a team with a project focus that includes; how the project fits with the clients' goals while adhering to schedule and budget as well as the ability to identify project value and maximize the projects' financial performance. As a director Damon will be asked to participate in strategic planning, innovation and the overall direction of Ridgemont. This position reports to the Vice President of Operations and has direct supervisory responsibilities of Ridgemont's Office & Industrial Group. Damon has been with Ridgemont for four years, and we are happy to have him on our team!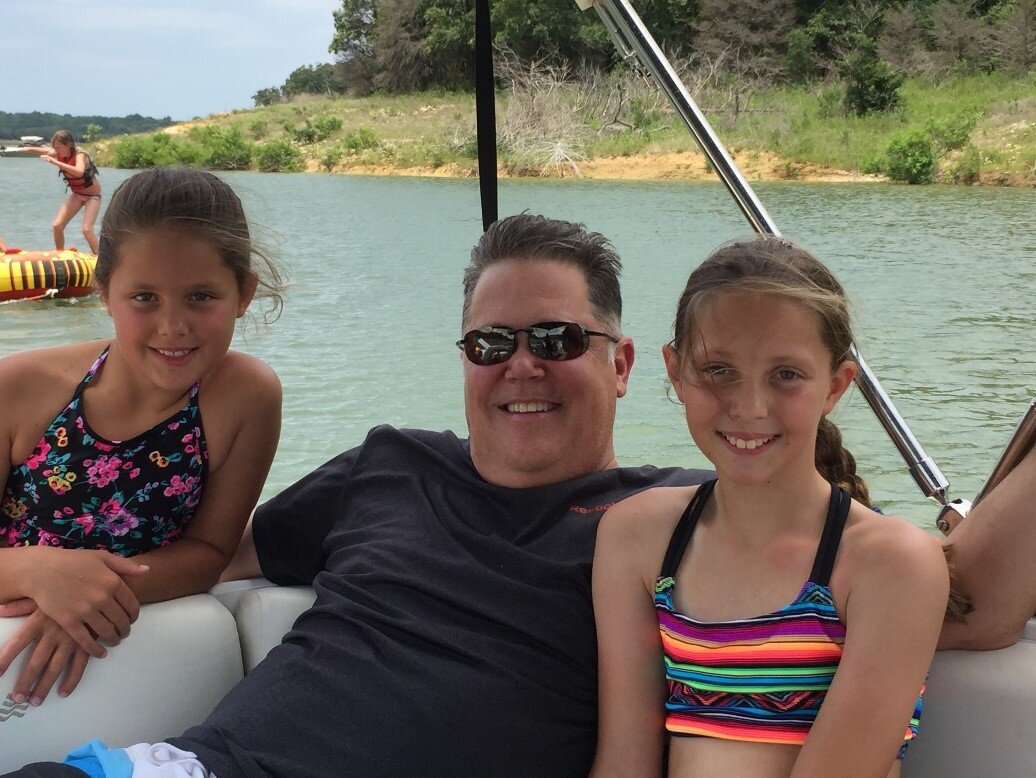 WHAT ARE THREE WORDS THAT DESCRIBE RIDGEMONT?
Family. Teamwork. Ethical.
WHAT DO YOU LIKE THE MOST ABOUT RIDGEMONT?
I like the company culture Ridgemont has to offer their employees. Here at Ridgemont we know how to work hard and have fun!
WHAT IS ON YOUR WISH LIST FOR THE NEXT 5 YEARS FOR RIDGEMONT?
My hope is that Ridgemont will continue on the path we are currently on for the next five years. I'd like to see controlled growth within each market segment.
WHAT HAS BEEN YOUR MOST REWARDING PROJECT AT RIDGEMONT?
During my time at Ridgemont my most rewarding project has been Granite Southlake Office. Granite Southlake is a premier project that moved Ridgemont into a new category of office development and opened doors for Class A, mid-rise construction opportunities in the future. Granite and Ridgemont have a long standing relationship and the success of this project to strengthen our relationship with Granite and other office developers in the metroplex.
WHAT HAS BEEN YOUR PROUDEST MOMENT/GREATEST ACCOMPLISHMENT AT RIDGEMONT?
My proudest moment at Ridgemont would be the success of the Granite Southlake project. The Ridgemont team stepped up under difficult circumstances and finished strong to deliver the project on time. The project team ensured that the project would stay on budget and deliver a high-quality product to the owner.
WHICH CORE VALUE DO YOU IDENTIFY WITH THE MOST? WHY?
The core value I identify with the most is ambition. I believe if you do your job well and drive toward excellence you will achieve success. It is a great feeling to look back and be proud of a project you've completed knowing you took part in making the client's vision a reality.
DESCRIBE HOW YOU HAVE BEEN INVOLVED WITH GIVING BACK TO THE COMMUNITY.
My family and I actively donate and volunteer our time at the Grace Bridge Food Bank in Collin County. As a family we also volunteer at the ManeGait Therapeutic Horsemanship for disabled children and adults in Prosper, TX. I enjoy being able to spend this time with my family give back to those in need in our community.
HOW WOULD YOU DESCRIBE THE CULTURE AT RIDGEMONT?
Here at Ridgemont you are a part of a team of people that support and help each other in every way. This culture can't be replicated anywhere else, and it is what makes Ridgemont so unique.
ADVICE FOR NEW HIRES/POTENTIAL EMPLOYEES? CAREER LESSONS YOU'VE LEARNED THUS FAR?
My advice for new hires or anyone coming into the industry is to work hard. Be sure to think ahead and commit yourself to the assigned tasks so that you can set yourself up to be successful. You want to feel proud about the work you've done.
WHAT GETS YOU OUT OF BED IN THE MORNING?
An alarm clock.. seriously. It is a drive to meet the expectations of my co-workers and be a part of a team completing a task.
HOW DO YOU DEFINE SUCCESS?
Success is being able to honestly look at your friends, family and yourself and know you did your absolute best.
WHAT DOES LEADERSHIP MEAN TO YOU?
Leadership is a balance. It means knowing how to take a step back from being the boss and when you need to be the boss.
IF YOU COULD PICK UP A NEW SKILL WHAT WOULD IT BE?
I would love the opportunity to learn a new language and speak Spanish fluently.
FAVORITE QUOTE?
"Love thy neighbor as thyself" - Mark 12:31
WHAT IS ON YOUR BUCKET LIST?
I'd love the opportunity to take a trip to the moon and travel through space!
WHAT ARE YOUR HOBBIES/INTERESTS?
Some of my favorite hobbies include hunting, going to the lake and watching my kids grow up. I love them complete in the sports they enjoy and have gained a strong passion for.
WHAT ARE YOU CURRENTLY WATCHING?
I enjoy watching college football, Go Pokes! I also enjoy watching anything on the History, Discovery or Science channel.