Steve Bell has over twenty one years of experience in commercial construction, managing projects from design through construction completion, while maintaining effective communication with owners, architects, subcontractors and suppliers on a daily basis.
His responsibilities as Senior Project Manager, are to manage the entire construction process including project cost, quality control, contract documents, value engineering, subcontractor management, scheduling, strategic planning, coordination with internal project team members and client relations.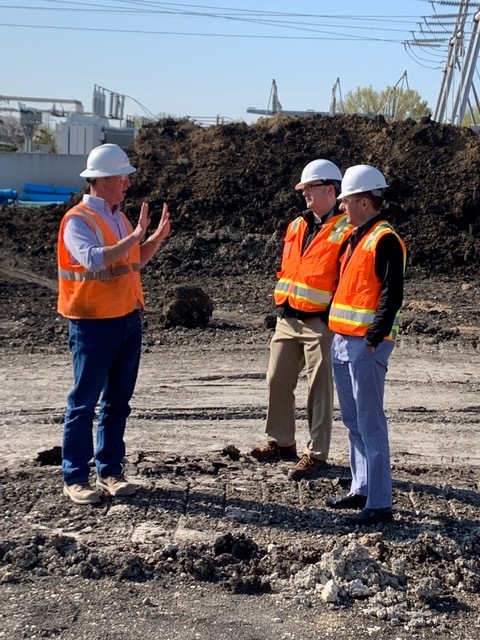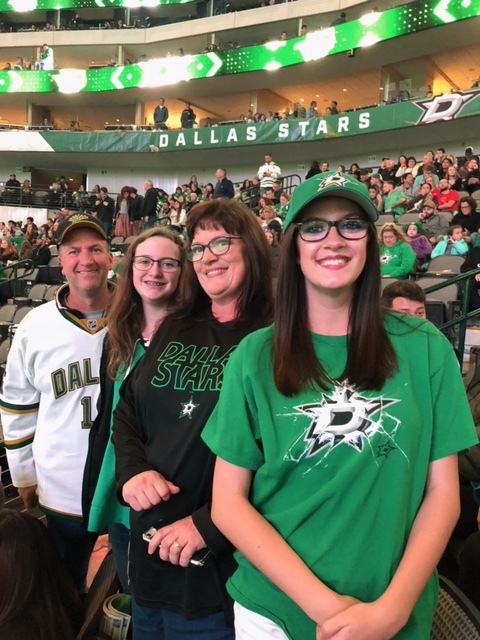 WHAT ARE THREE WORDS THAT DESCRIBE RIDGEMONT?
I tried to think of 3 words, but could not narrow it down. The words I came up with: Opportunity, Team, Enjoyable, Support, Flexible and Faithful.
WHAT DO YOU LIKE THE MOST ABOUT RIDGEMONT?
I like the sense of community and the family culture. I have been places where everybody is just a name, or a number. Everybody is a person at Ridgemont.
WHAT IS ON YOUR WISH LIST FOR THE NEXT 5 YEARS FOR RIDGEMONT?
I always push myself to be a better leader and a mentor for what I call the "Young Guns". I want to progress my own abilities to be a valuable asset for Ridgemont. However my biggest WISH is to fully survive a boot camp by walking away at the end without needing recovery time to drive, and be able to keep up with Micah in a game of basketball. I have absolutely no wish to try and keep up with Jade!
WHAT HAS BEEN YOUR MOST REWARDING PROJECT AT RIDGEMONT?
I don't have a favorite project, but different favorites for different reasons: Mercer 4 because we negotiated repeat work from a client which historically hard bids every project.
WHAT HAS BEEN YOUR PROUDEST MOMENT/GREATEST ACCOMPLISHMENT
AT RIDGEMONT?
1. When Paul Camp commented to the Owner on a new project: "The project has one of the strongest teams Ridgemont could put together. They can handle any issue which could arise on the project."……and we did.
2. My firsts PFC meeting conclusion. At the end, I gave my thoughts for my project path. The response was all positive with a comment of "We knew hiring you would be a smart move."
WHICH CORE VALUE DO YOU IDENTIFY WITH THE MOST? WHY?
Integrity. When a project is complete, the only thing we take away is our reputation. Our reputation is our life blood for Clients and subcontractors. If they don't trust you, you will not last long in this industry.
DESCRIBE HOW YOU HAVE BEEN INVOLVED WITH GIVING BACK TO THE COMMUNITY THROUGH RIDGEMONT.
I have participated in Hearts with Hammers, with my youngest daughter, Leah. I have also attended a few functions for Ridgemont, and most recently I participated in the can drive "Canstruction" disassembly.
HOW WOULD YOU DESCRIBE THE CULTURE AT RIDGEMONT?
I describe the culture as a supportive family. People take the time to talk, listen, support and encourage. It is not always by somebody saying "Let me help you," but sometimes just cracking a joke to give them a mental break on a stress point. We all have relationships, some stronger than others. I recently had a difficult buy-out situation. I talked to a co-worker about it, and we identified a better approach. Two phone calls later, the LOI was sent to the subcontractor.
ADVICE FOR NEW HIRES / POTENTIAL EMPLOYEES? CAREER LESSONS YOU'VE LEARNED THUS FAR?
I learned a long time ago the only thing we have in this industry is our reputation. The reason I work at Ridgemont is due to my reputation as a Senior Project Manager. My name was recommended to Jason Lillard in a weekend conversation with some subcontractor buddies I had previously worked and was currently working with. Keep your integrity for all work, never let your emotions overtake you in any situation because then you can't think clearly, and treat everybody with the respect they deserve.
WHAT GETS YOU OUT OF BED IN THE MORNING?
Funny, I asked this to my wife and she laughed, "What a dumb question to a workaholic!" I get up every morning to accomplish something and make an impactful difference. I don't like to sit still, unless I am watching a Dallas Stars hockey game. Otherwise I want to do something, whether it be working at my desk to reduce my To Do List, walking a jobsite evaluating issues, QC and schedule, at a school band event being one of "The Dads", tinkering in my shop or mowing the lawn.
HOW DO YOU DEFINE SUCCESS?
I have both professional and personal success definitions:
1. Professional success has many different levels such as reputation and respect. However if I can explain something to someone so they better understand, I often consider that to be a bigger success than the completion of a project.
2. Personal success is to fulfill life of others to reach their goals, and give my children the knowledge and education to make their own decisions in the path of life and pursue their dreams. My success is not what I accomplish, but what I leave for others.
IF YOU COULD PICK UP A NEW SKILL WHAT WOULD IT BE?
To play guitar and speak Spanish. I have tried to learn both, but I never stop enough to get adequate practice for proficiency. The guitar is probably bigger to me as I grew in a house with a father playing fourteen instruments and both my children learning band instruments.
FAVORITE QUOTE?
I have several favorite quotes which I say very often, as part of remembering my grandparents:
1. " If you can stand in the middle of the floor and put your pants on without holding onto anything, it will be a good day" - Grandfather Bell
2. "Remember to never waste time pruning a dead tree" - Grandfather Allman
3. "Get up. Get going (my grandmother used to hand paint china. I have the last thing she ever painted…with her quote. I look at it every morning)" - Grandmother Allman
4. "She would always say "That is worse than the Redskins beating my Boys (Dallas Cowboys)." - Grandmother Bell
WHAT IS ON YOUR BUCKET LIST?
I started reading about World War II in 2nd grade and have never stopped. I took a ride in B-26 Flying Fortress for my 50th birthday. I want to go to Pearl Harbor at retirement. I also want to experience the fall colors of upper Northeast with my wife.
WHAT ARE YOUR HOBBIES/INTERESTS?
1. Dallas Stars ice hockey
2. Learning to grill now that I have a nice grill
3. Yard/shop work
4. Reading about World War II
5. Bee Keeper. I started helping my friend with his bee hives last year and I will have my own 2 hives within the next month
WHAT ARE YOU CURRENTLY WATCHING?
Dallas Stars hockey (I have not missed a game in over 4 years), NCIS, NCIS New Orleans, Chicago Fire.
HOW HAVE YOU SEEN RIDGEMONT CHANGE OVER THE YEARS? HOW HAS RIDGEMONT GROWN?
I have seen Ridgemont grow both in number and quality of employees. I think RCC has also grown with the culture of the company. I have been places that talk of family and individual successes, but this is the first time to experience the attitude. I have also seen the camaraderie of Ridgemont grow both in group events/activities and interest of peoples personal endeavors, which goes right back to my description of the Ridgemont culture of "Supportive Family."